We have over 1,000 models of adhesive and non-adhesive tapes and films which range from commercial, to industrial, to electronic and to specialty tapes.
Polyimide Tapes
High temperature, High performance, Good Adhesion, No residue, Anti static & Dielectric properties
Battery Cell Electrolyte Sealing
Black Kapton
ESD Kapton
High Temp 315°C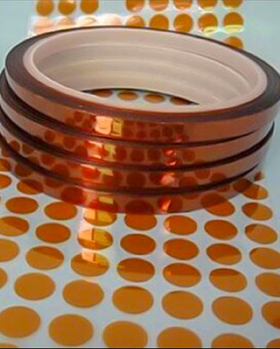 Polyimide Tape
Electronic Cloth Tapes
High Performance, Highly conformable, Flame Retardant, High temperature, Good Adhesion, Dielectric properties, UL Approved
Acetate Cloth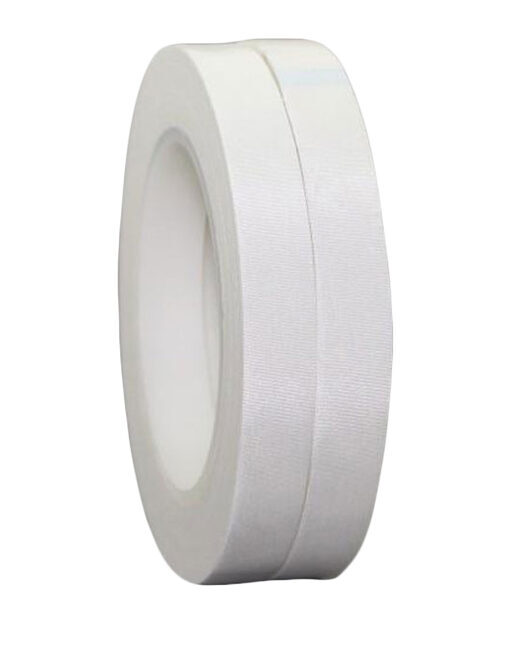 Glass Cloth Tape
Scrim Tape
Polyester Tapes
Chemical and solvent resistant, High temperature, Good Adhesion, Abrasion & Puncture resistant, No residue, Anti static & Dielectric properties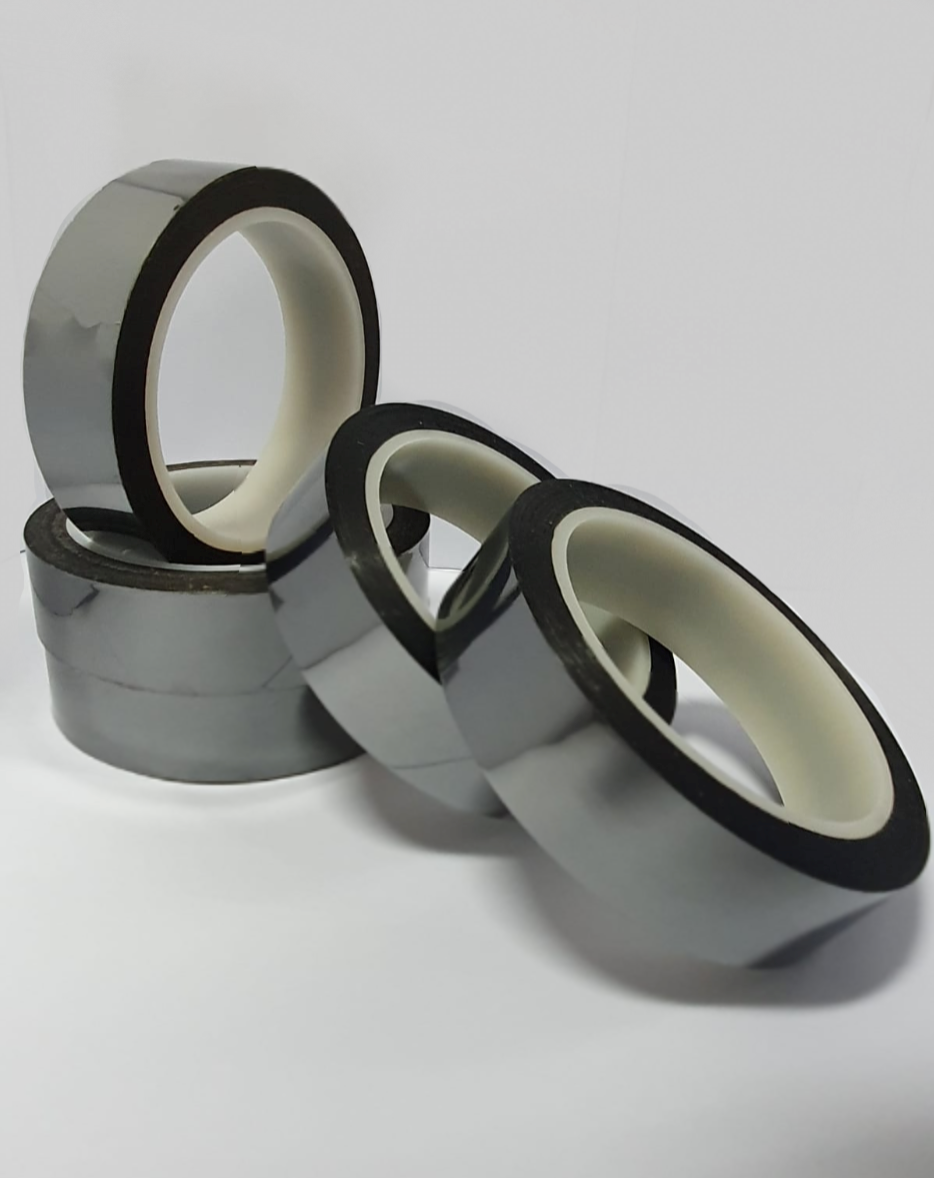 Anti Static Polyester
Blue Polyester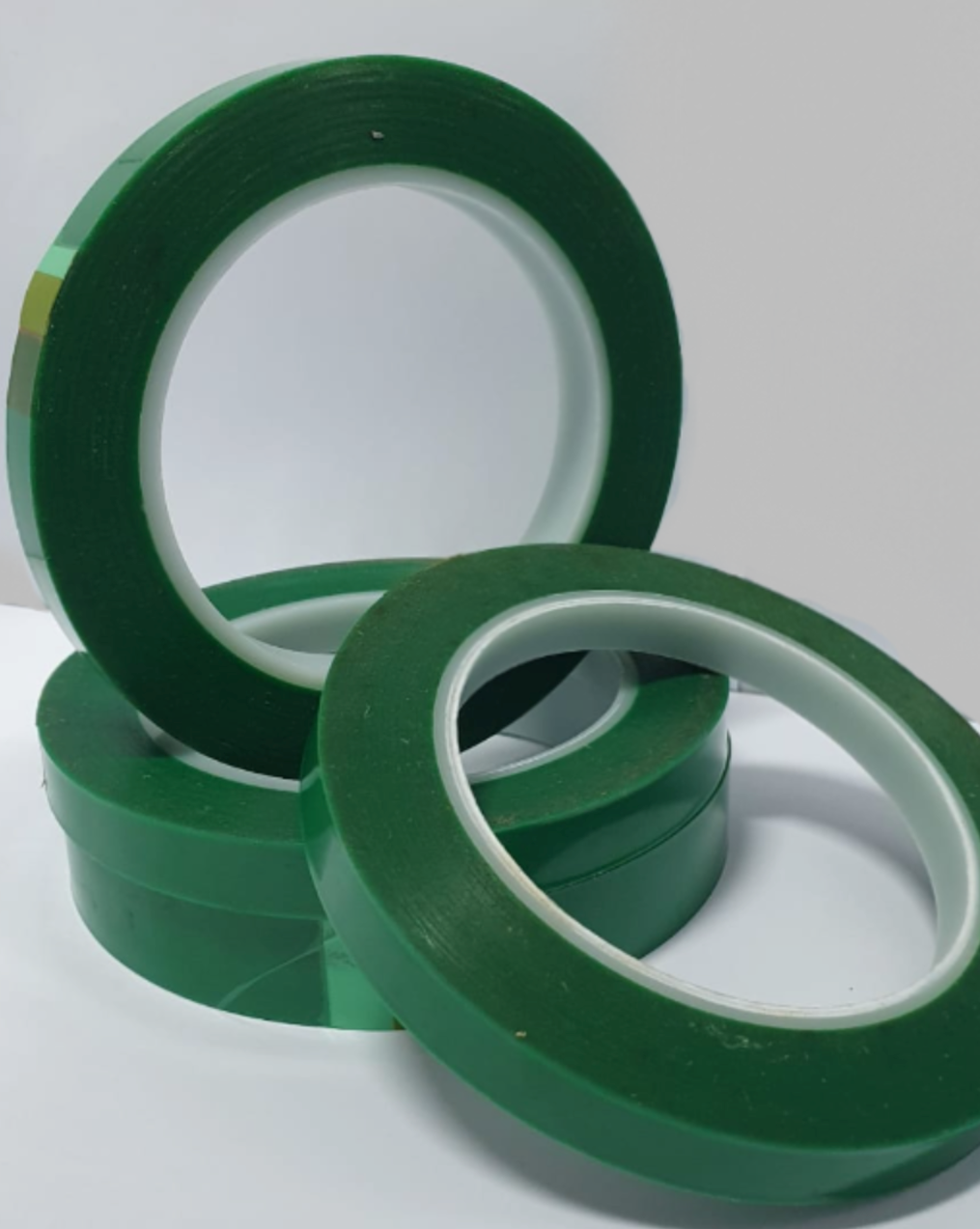 Chemical Resistant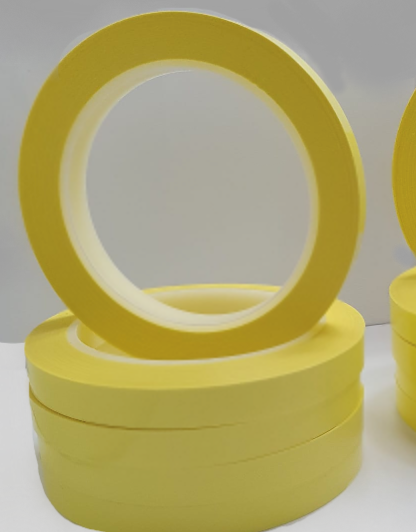 Electrical Insulation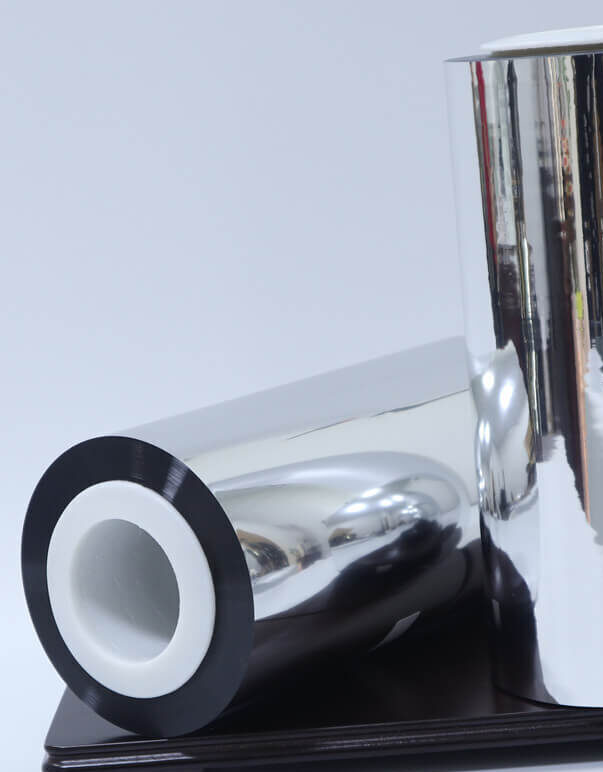 Metalized Polyester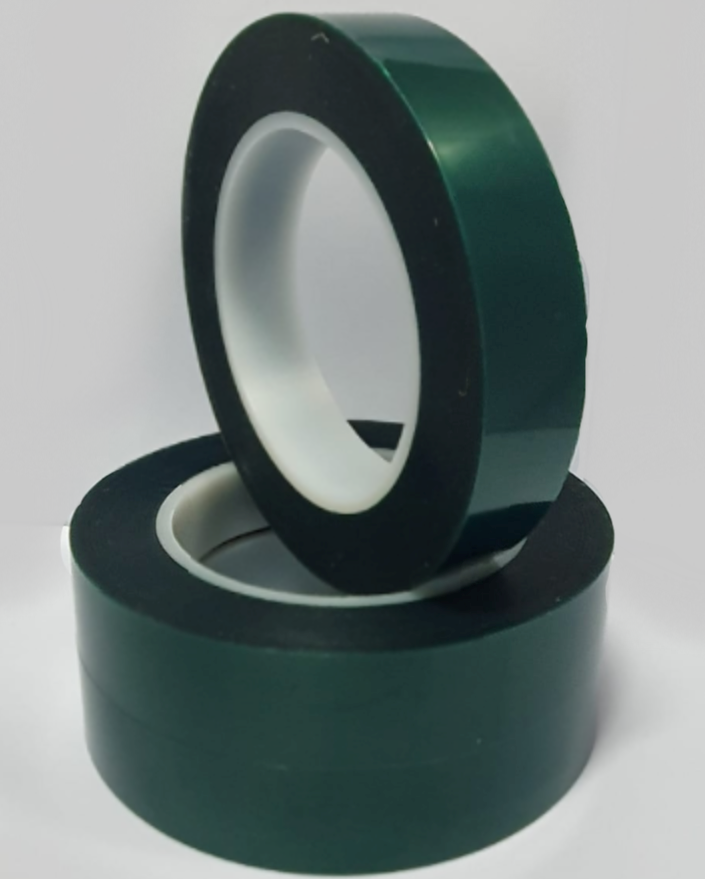 Mylar Tape
PET Film Insulating
PET Plating Tape
PET Rubber Thermosetting
Polyester Tape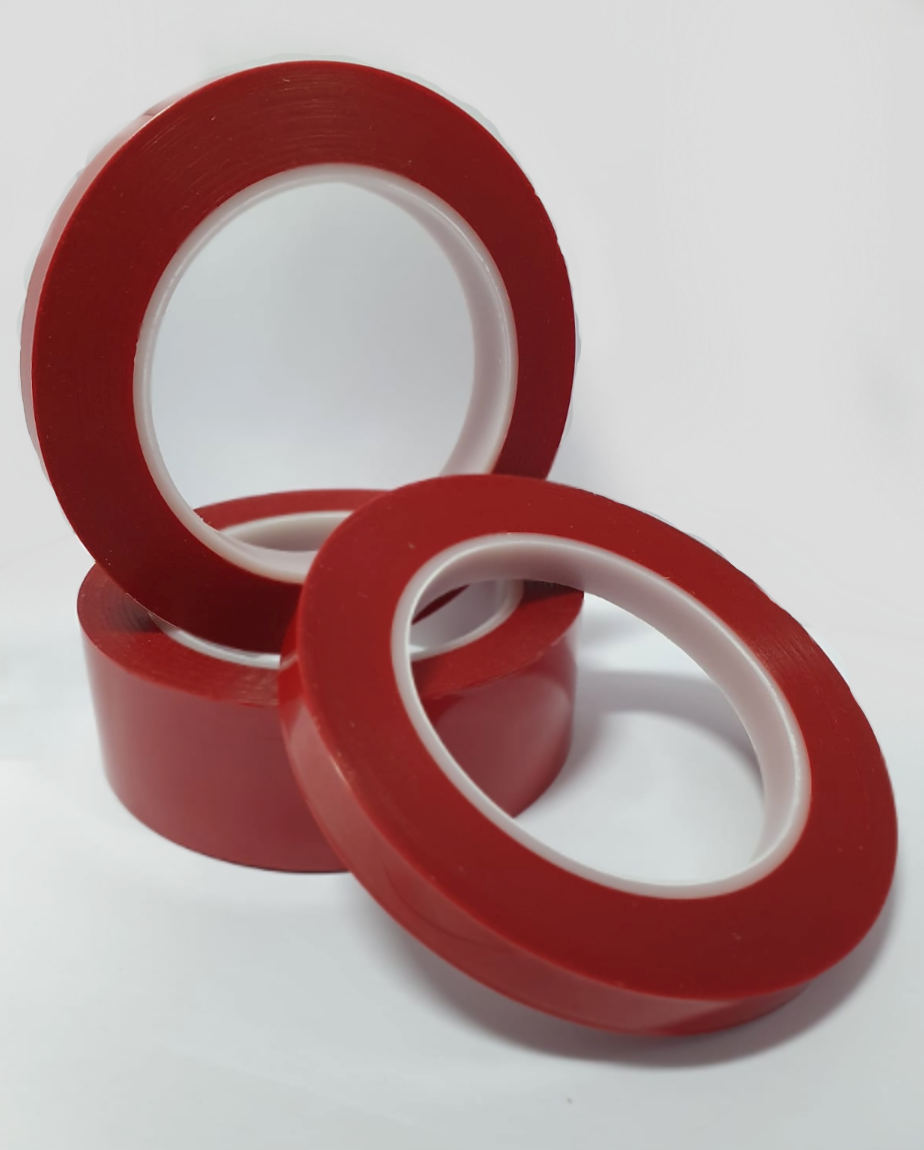 Red Polyester
Masking Tapes
All Masking Tape from USA.
Automotive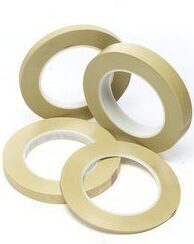 Fineline PVC Tape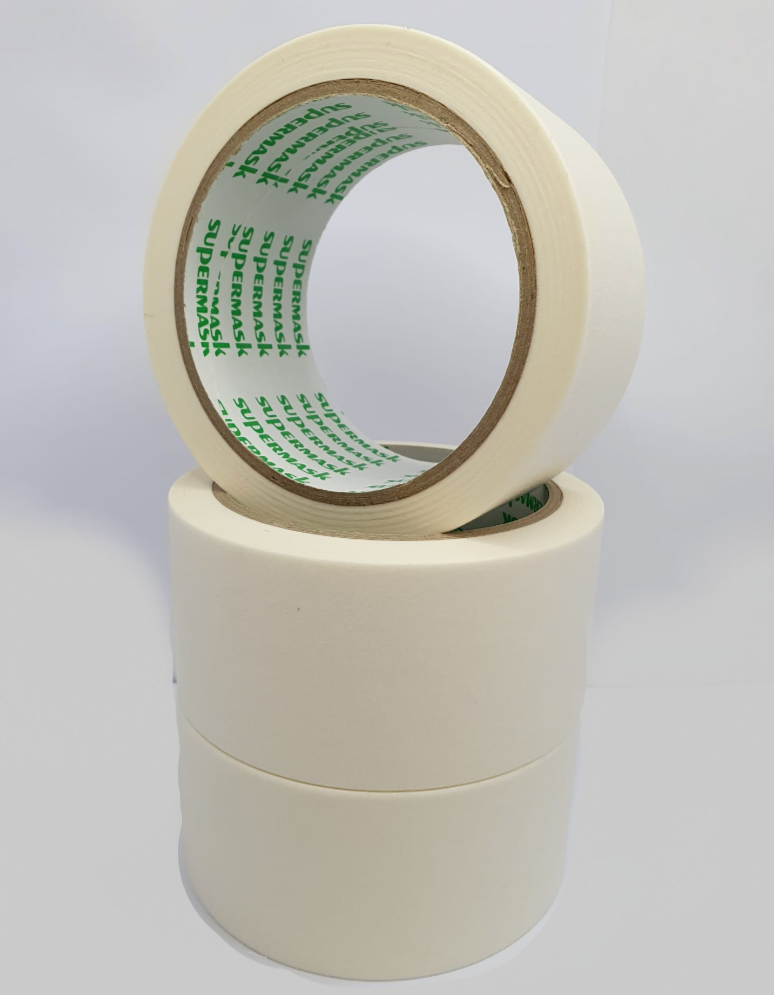 General Purpose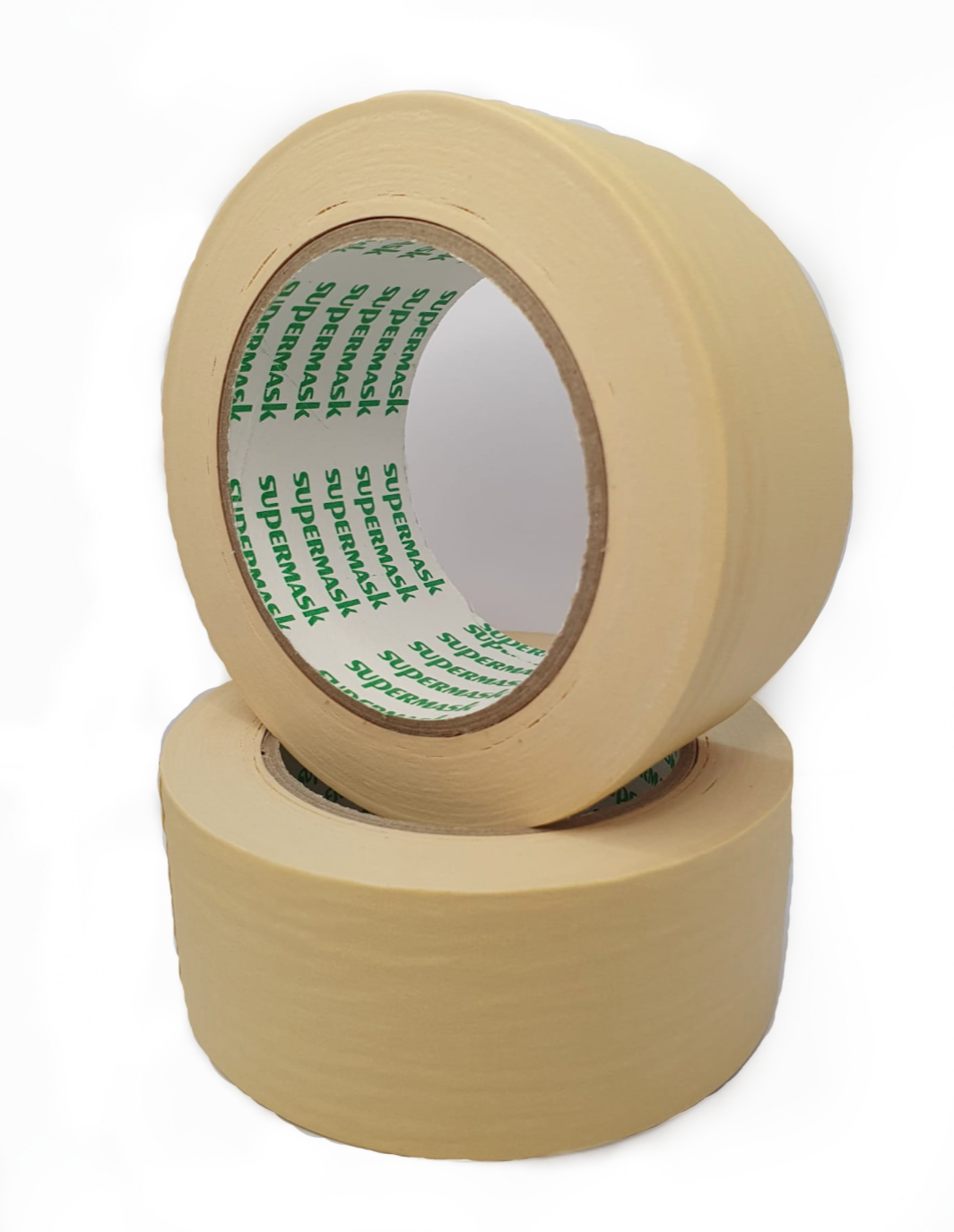 High Performance
High Temp Masking
Masking Black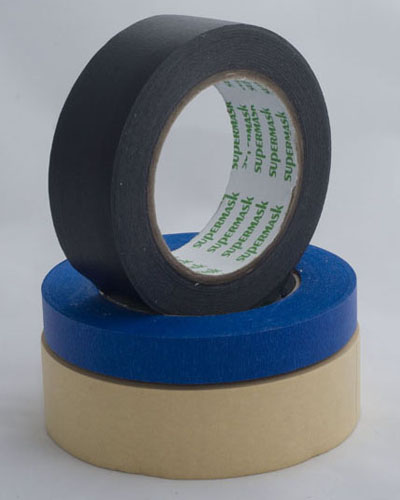 Masking Coloured
No Residue
UV Masking Tape
Teflon Products
High Temperature, High Performance, Non stick, UL Approved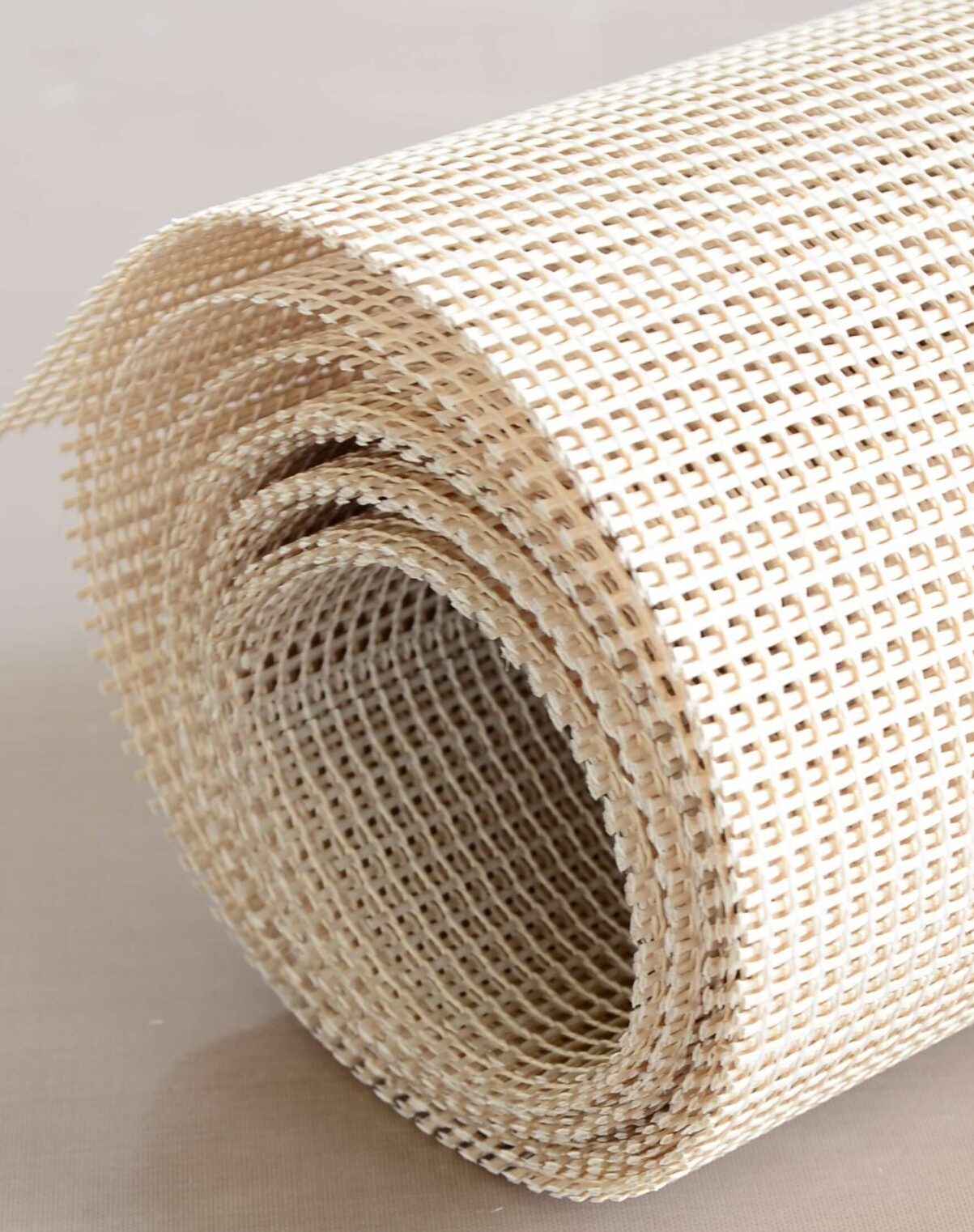 PTFE Belt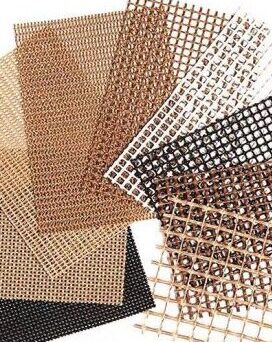 PTFE Fabric & Films
PTFE Film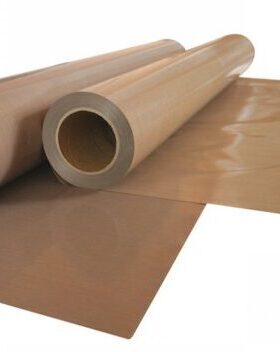 Teflon Film
Teflon Tape
Surface Protection
Easy to apply and remove, no residue. For metal and plastic surfaces, nameplates, painted surfaces, aluminum plates, automobiles and more.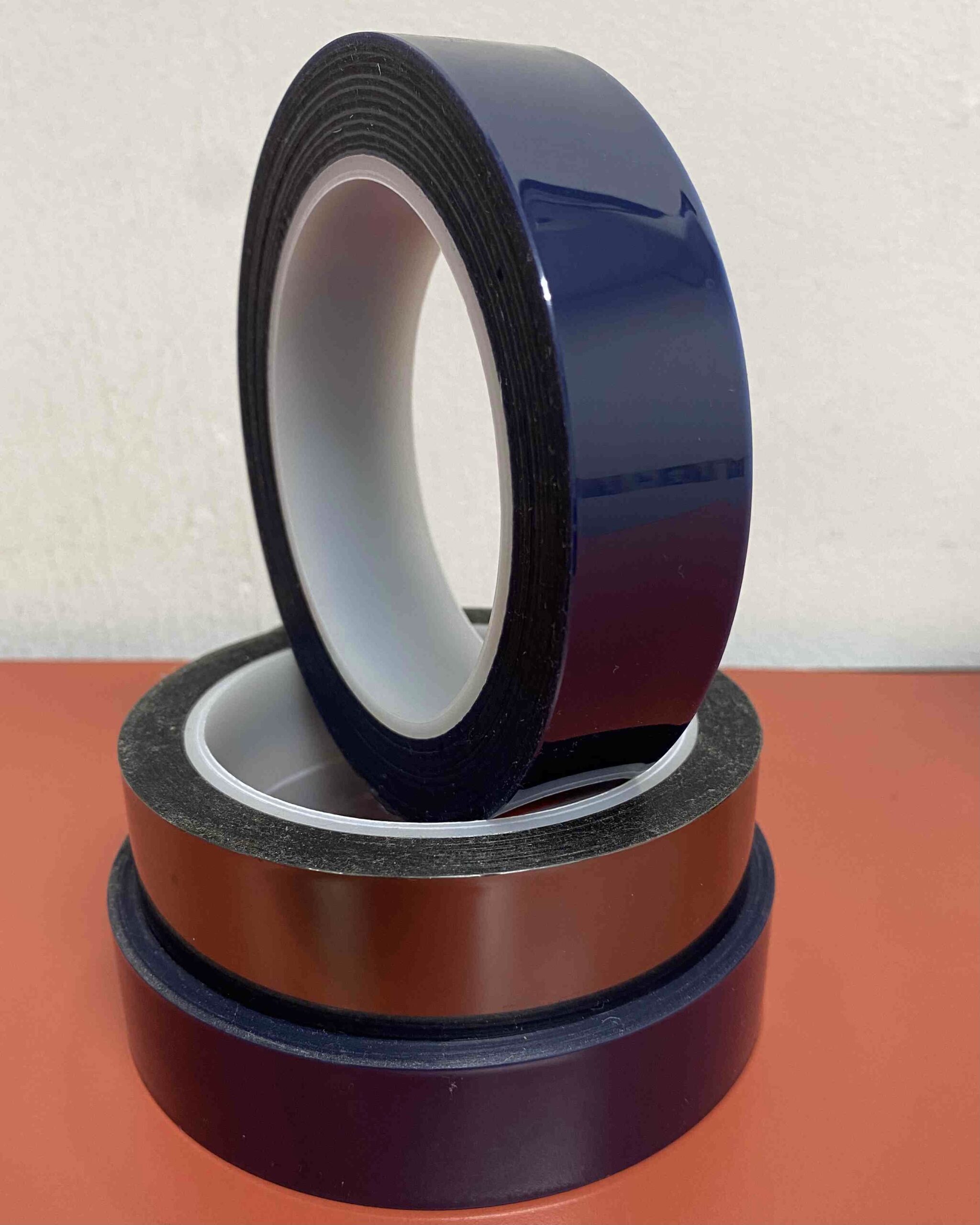 ESD Film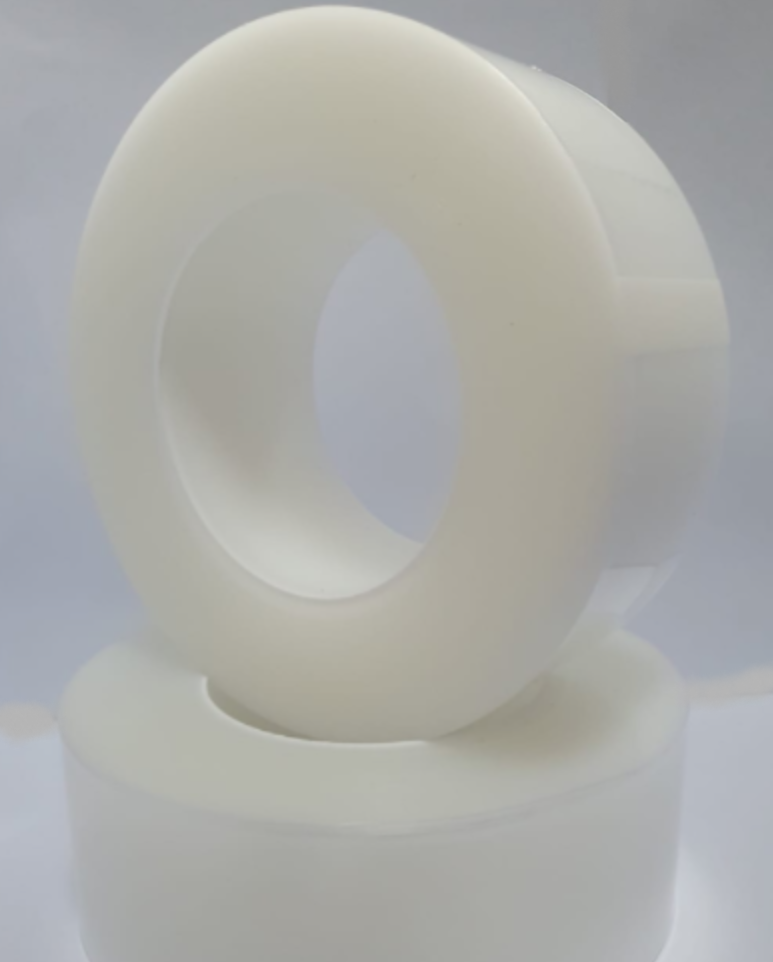 EVA PE Film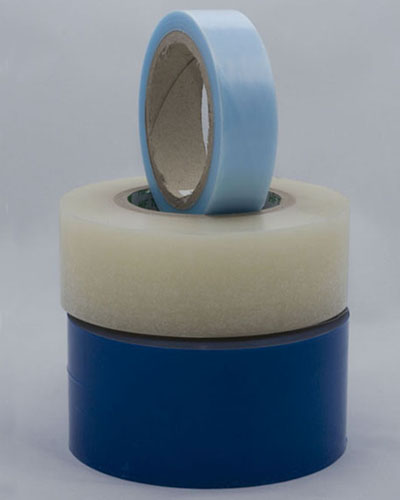 PE Embossed Film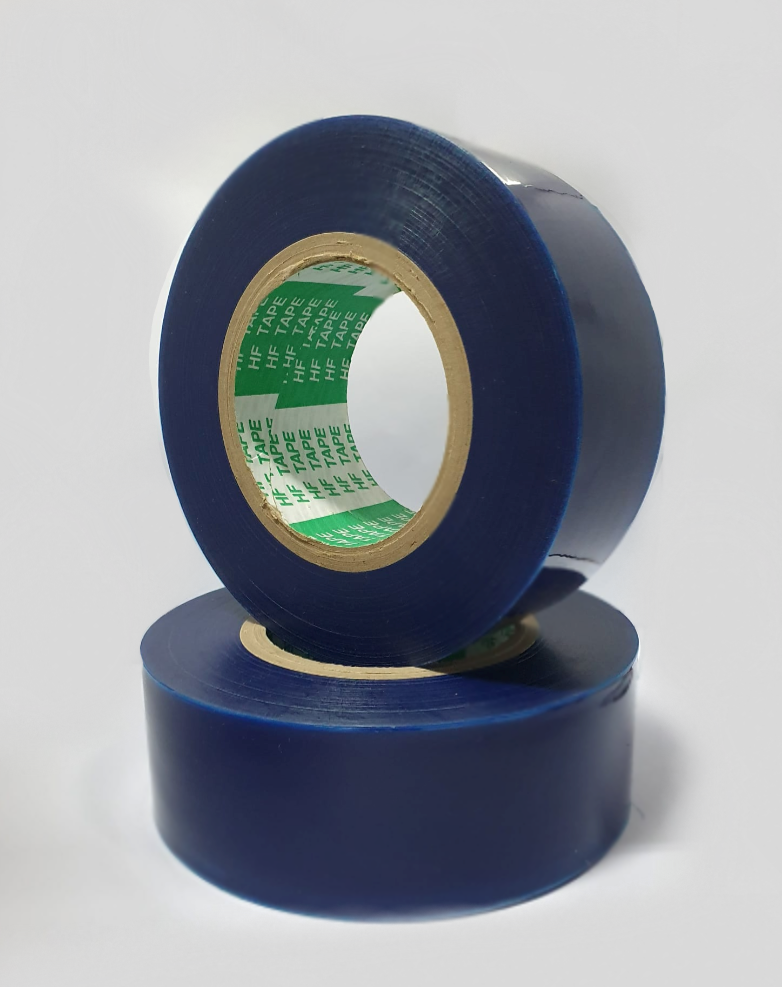 PE Film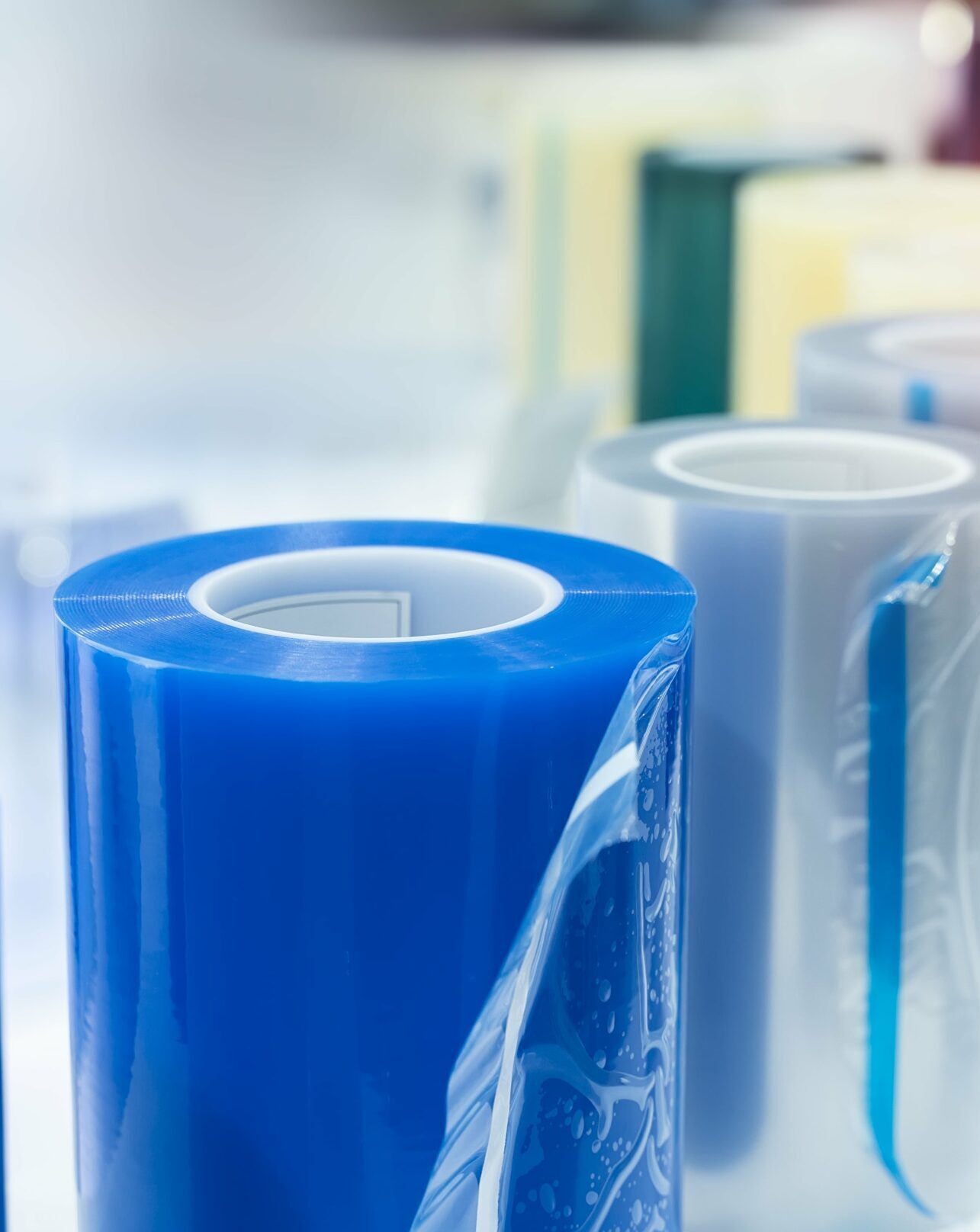 Protective Film
Double-Sided Tapes
Carpet Installation permanent and temporary, photograph mounting, textile manufacturing, golf grip, permanent bond, temporary bond, name plates, bonding emblems, window glazing, mirror mounting, splicing, metal and others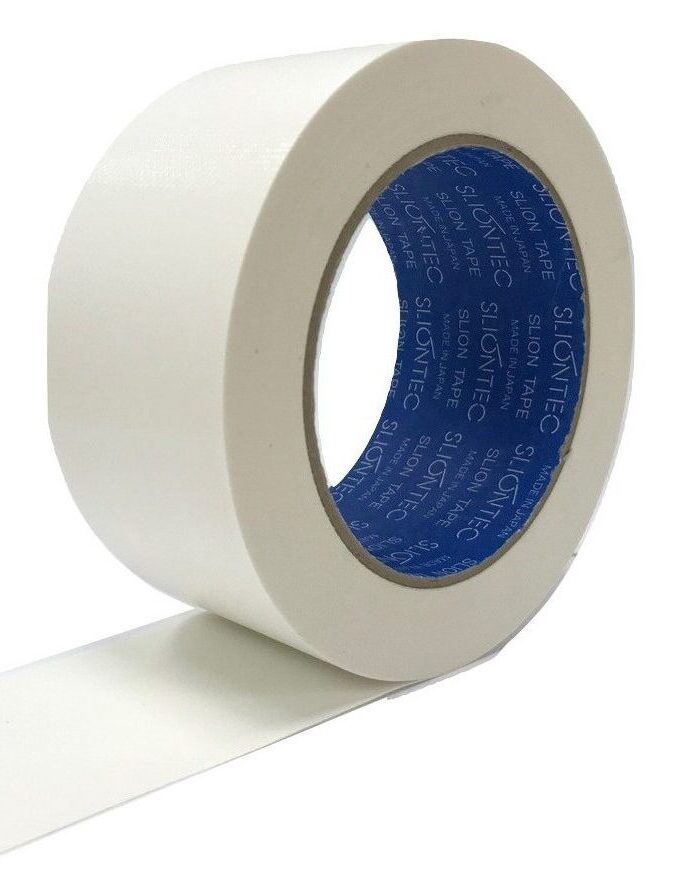 Carpet Tape
Double Sided Tissue
Double-Sided Polyester
Foam Tape Heavy Duty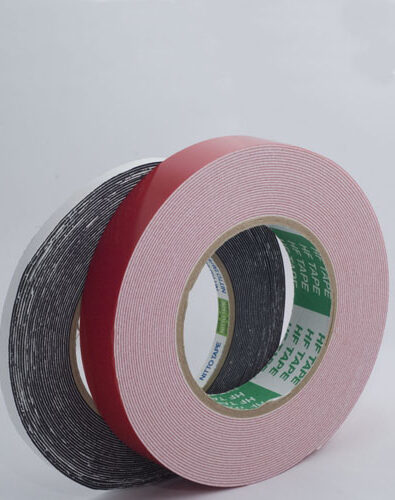 Foam Tape White
Intertape 591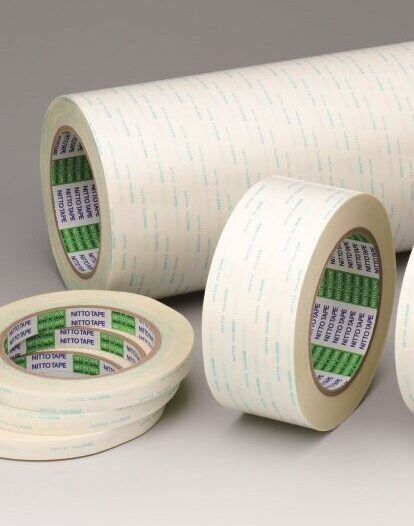 Nitto Double Sided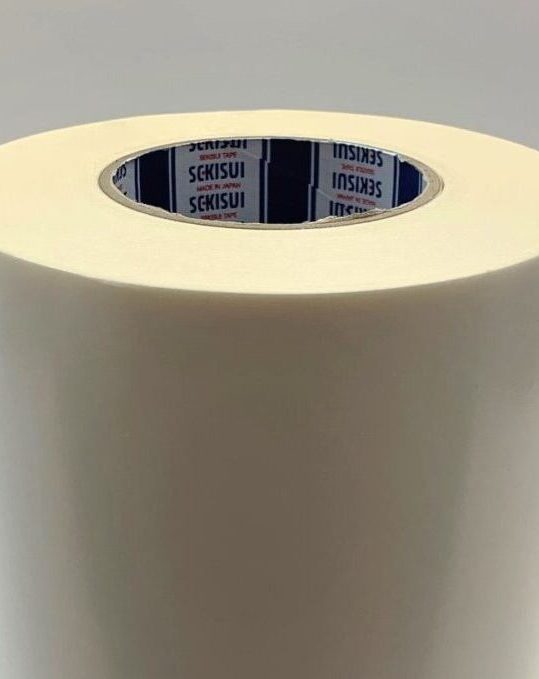 Sekisui Double Sided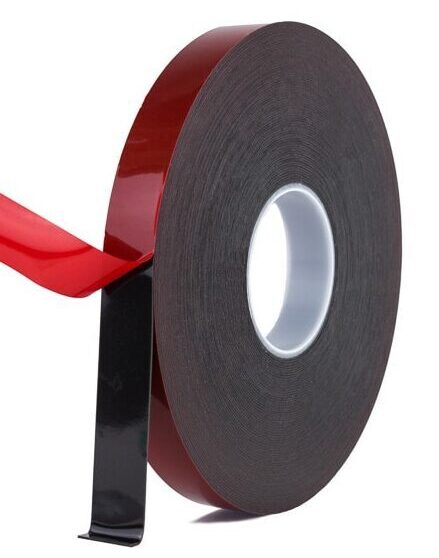 VHB Tape
White Foam Tape
Recyclable Packaging Tapes
We recognize the importance of sustainability, we have a range of high quality FSC Material Certified Kraft Paper tapes and Reinforced Paper Gum Tapes which are recyclable and biodegradable.
Kraft Tape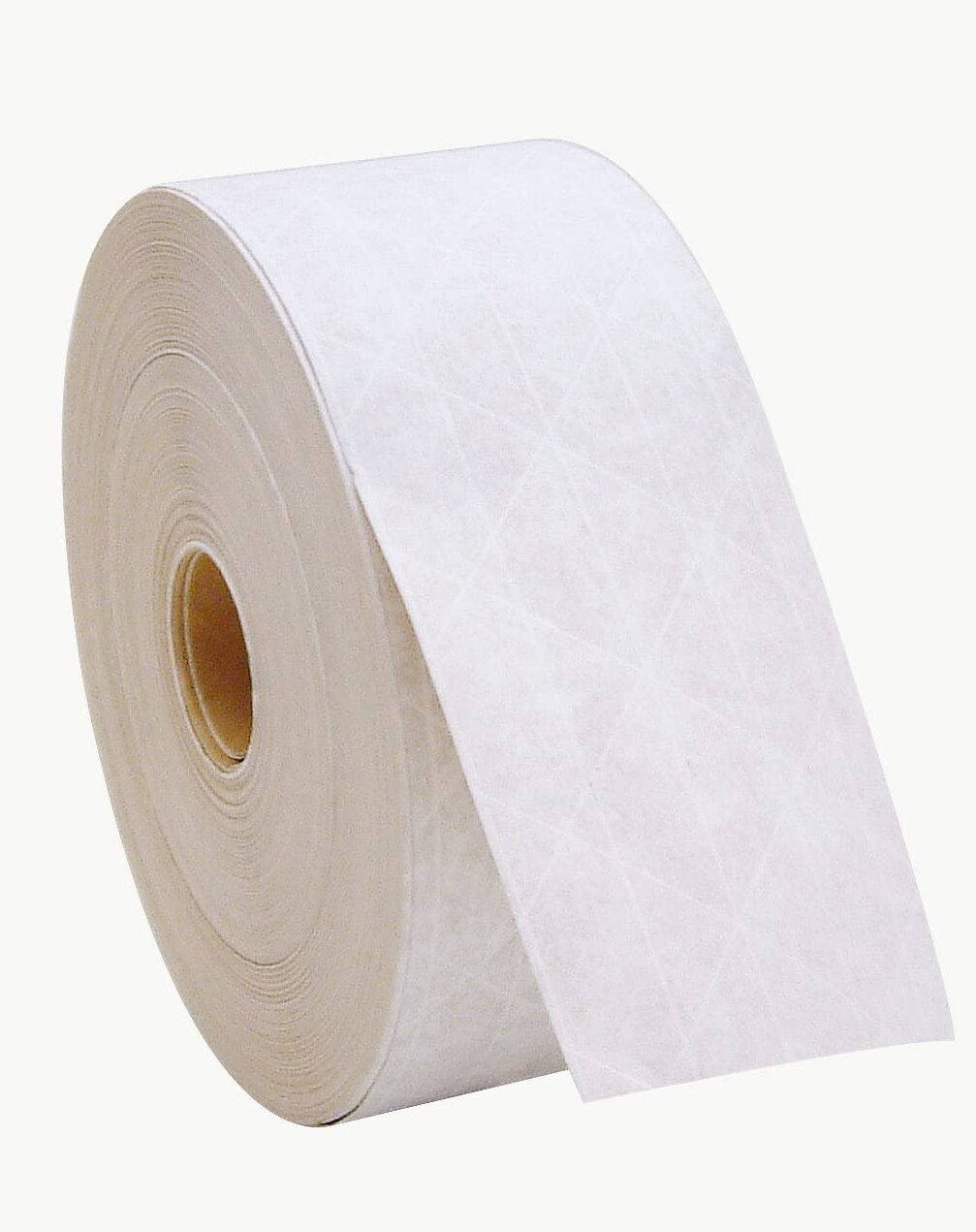 Reinforced Paper Gum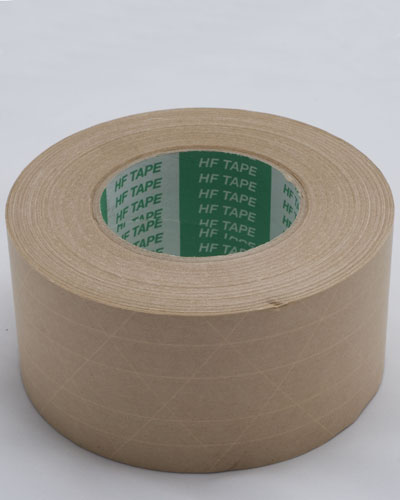 Reinforced Paper Gum
Packaging Products
OPP tapes, masking tapes, Kraft tapes, reinforced paper gum tapes, filament tapes, air bubble wrap, stretch films and other packaging products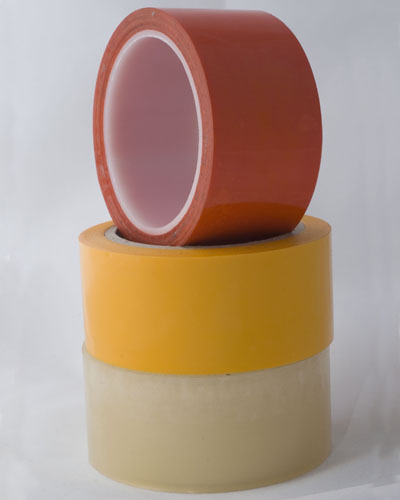 Coloured OPP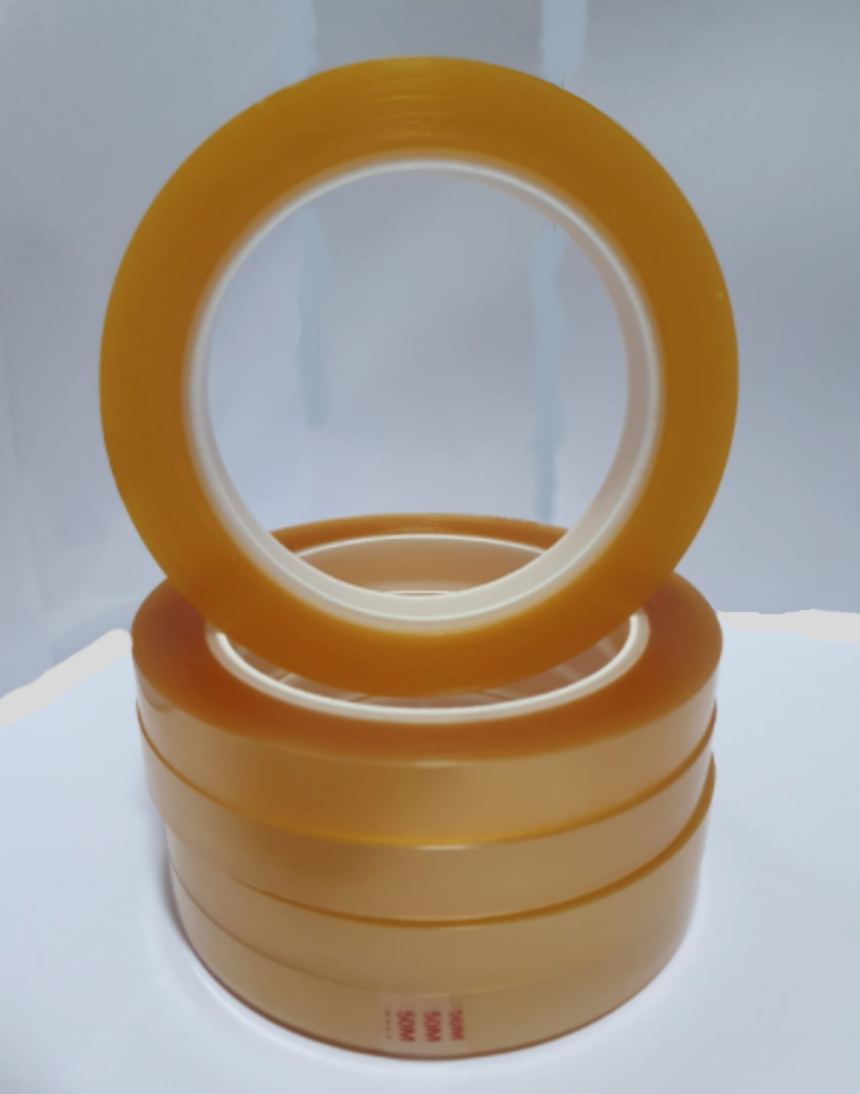 Low Noise OPP
OPP Tape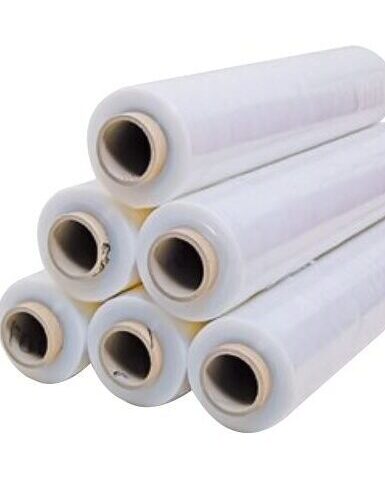 Pallet Stretch Film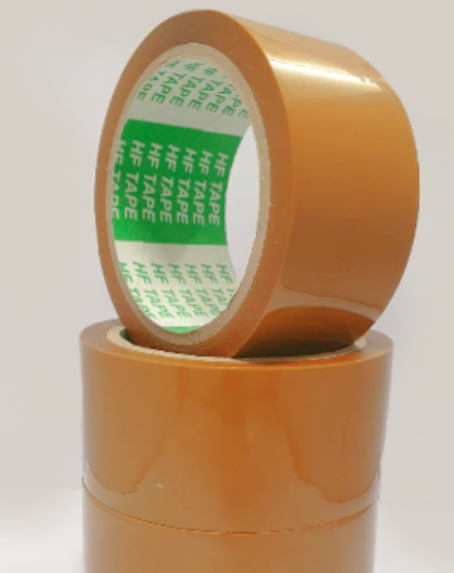 Rubber Based OPP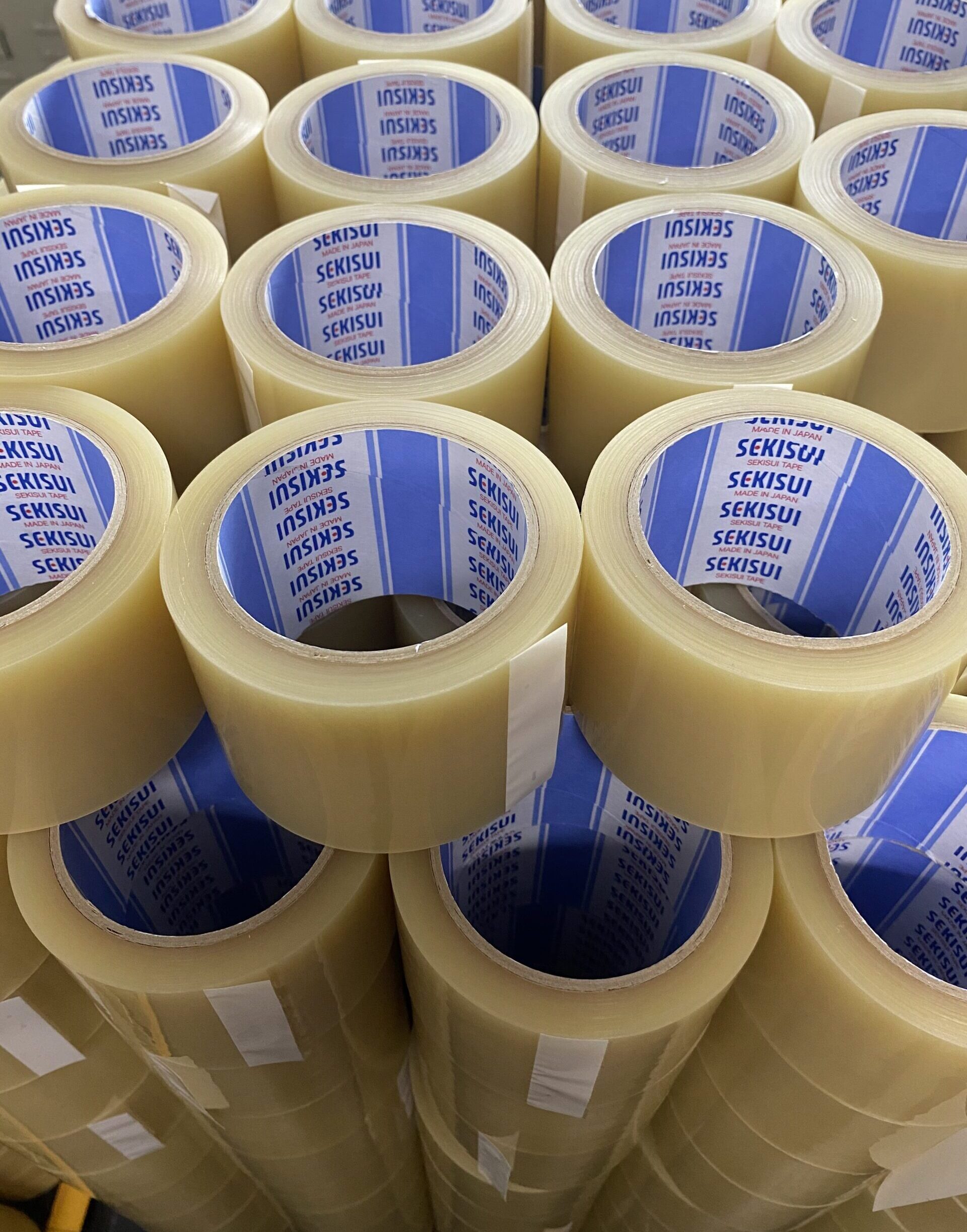 Sekisui OPP Tape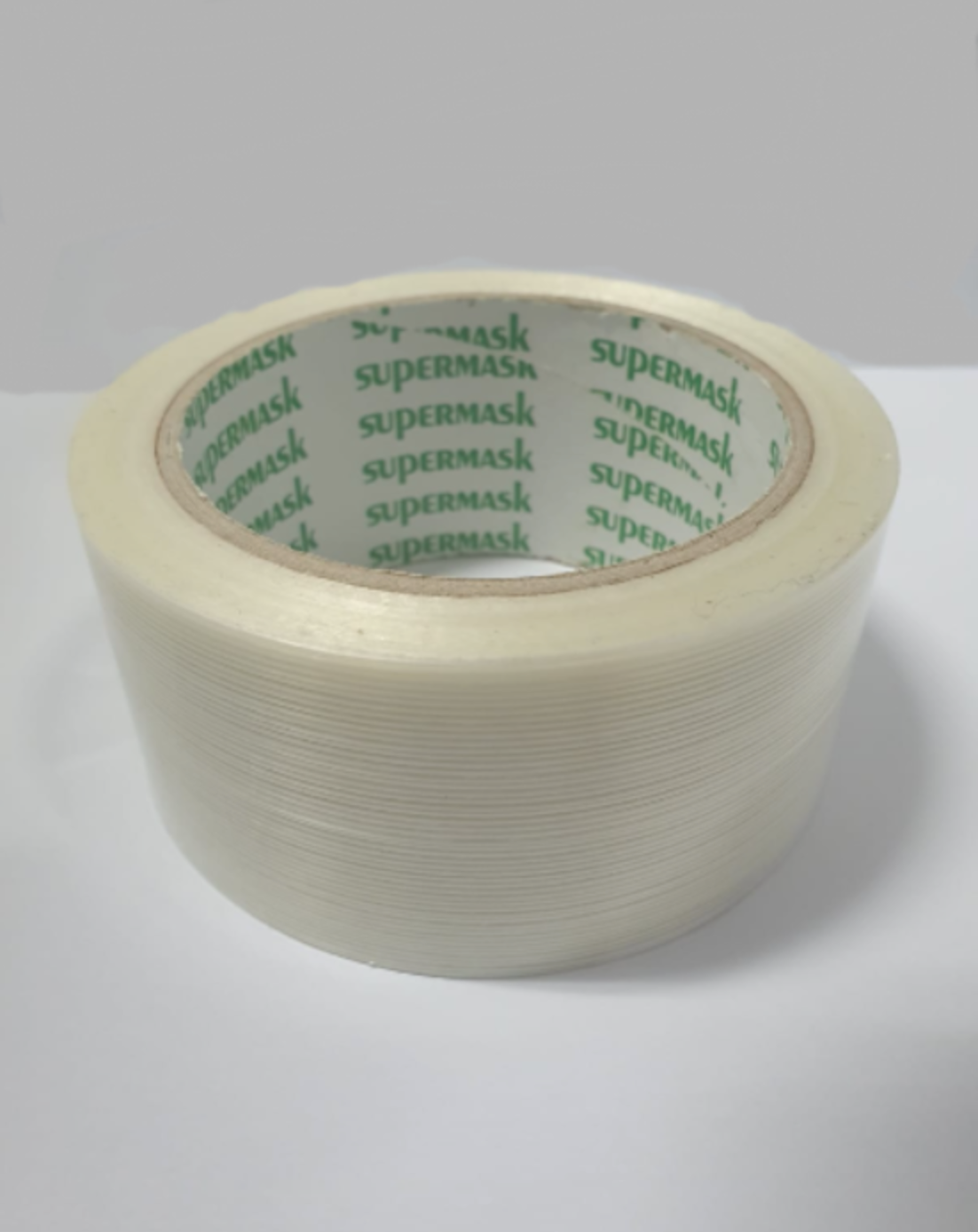 Super Filament Tape
Anti Corrosive Pipeline Protection
Premium quality anti corrosion tapes are from Japan. They are self fusing, able to seal uneven surfaces of pipes, weld ends, flanges, valves, clamps, tank bottoms etc. They possess excellent UV, water and air immersion resistance. Suitable for ground and underground pipes in the oil and gas, utilities and subway and power industries.
Our long term solution offers 10 years pipe protection against harsh elements.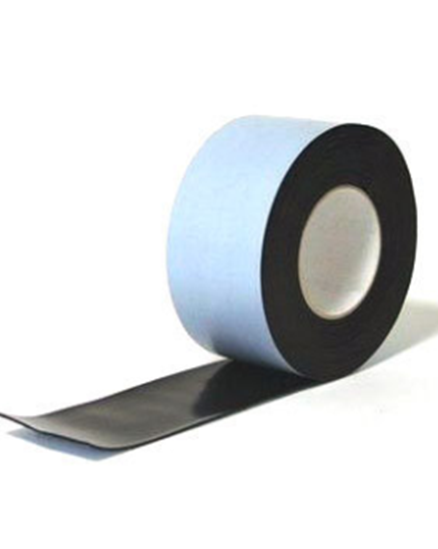 Outer Wrapping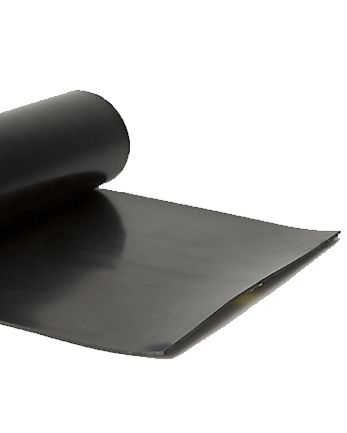 Pipe Sealing Mold
Primer
Under wrapping
Other Industrial and Specialty Tapes
Anti-corrosive tapes, aluminium foil tapes, copper foil tapes, release film, duct tapes, cloth tapes, cellulose tapes, electrical insulation tapes, floor marking tapes, security tapes, holding tapes and more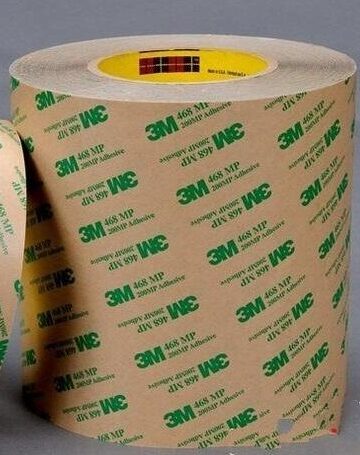 3M Transfer Tape
Aluminum Foil Tape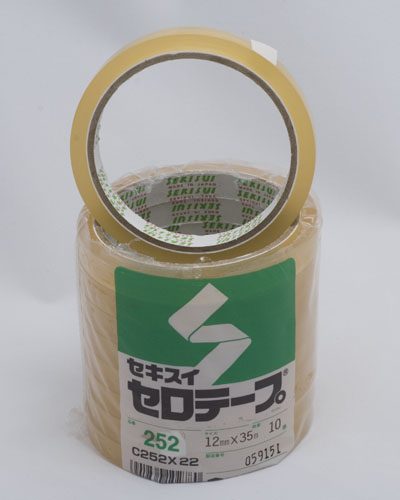 Cellulose Sekisui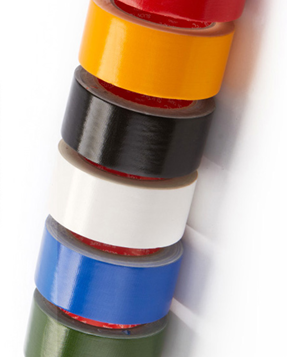 Cloth Tape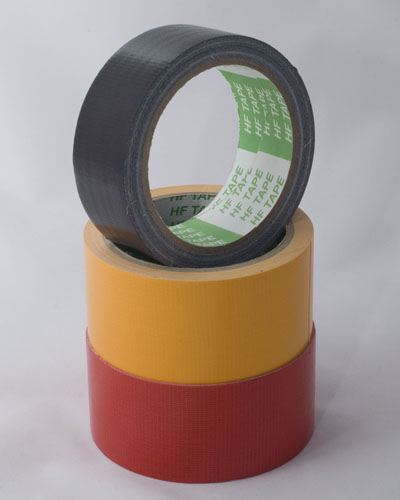 Cloth Tape
Copper Foil Tape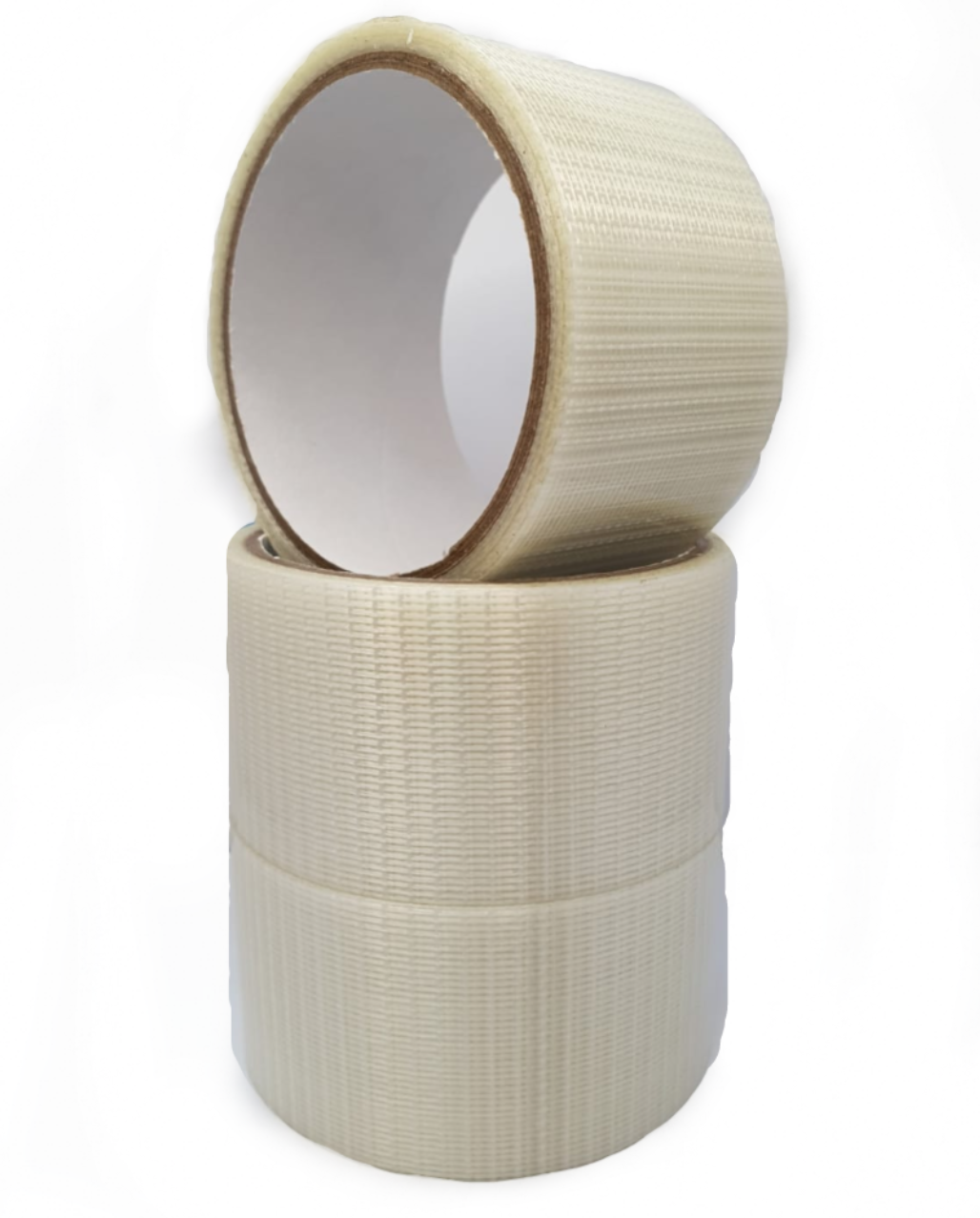 Cross Filament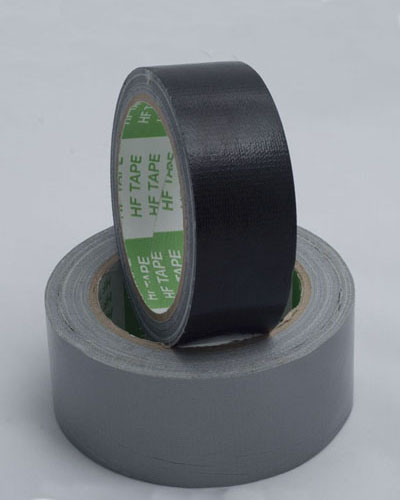 Duct Tape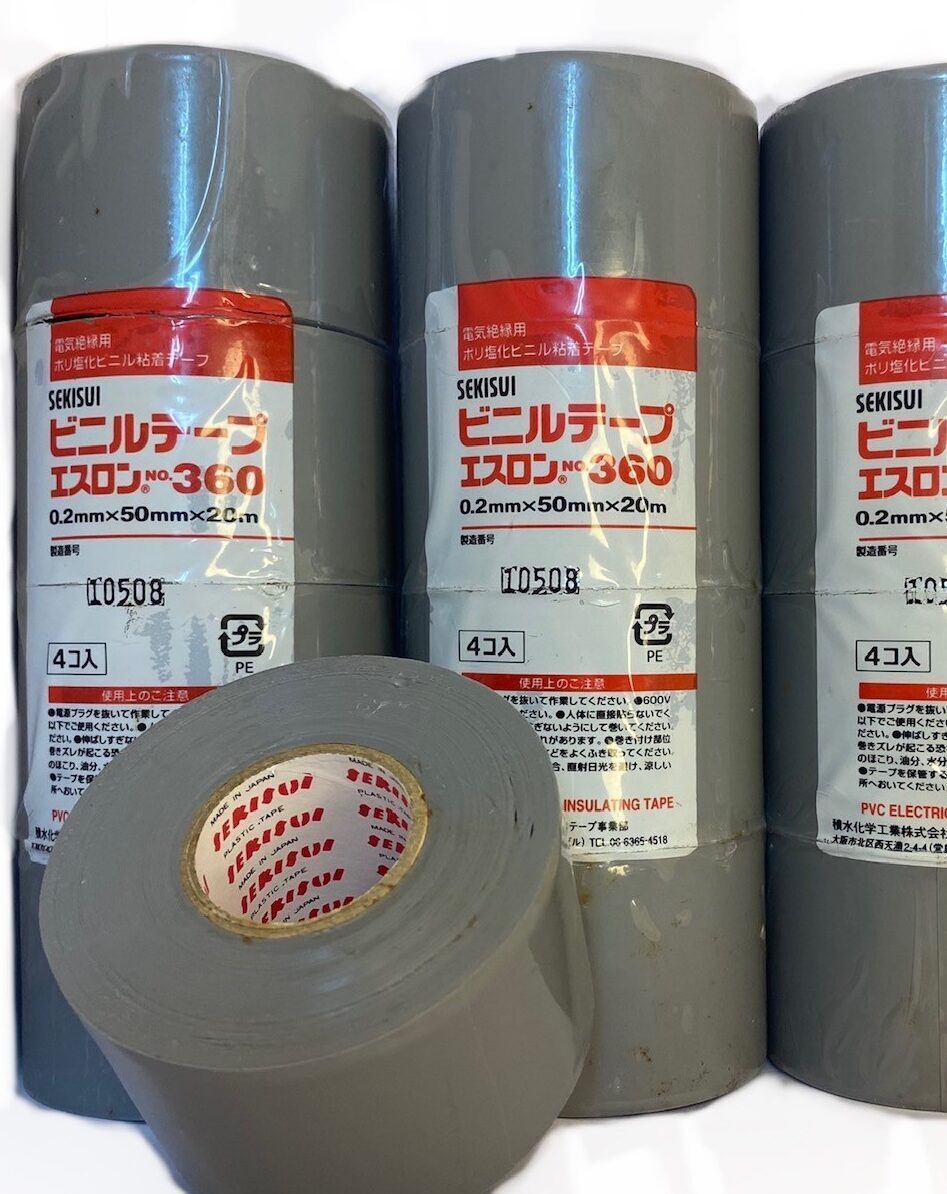 ESLON PVC Insulation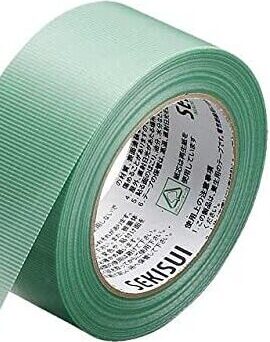 Fit Light Tape
Floor Marking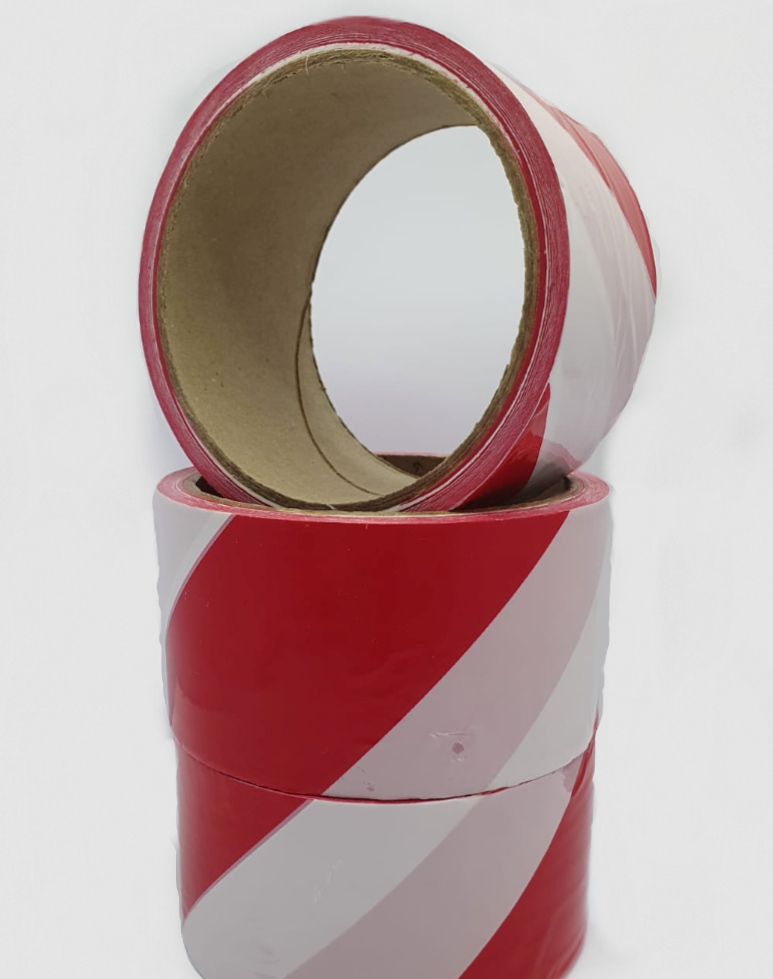 Hazard Tape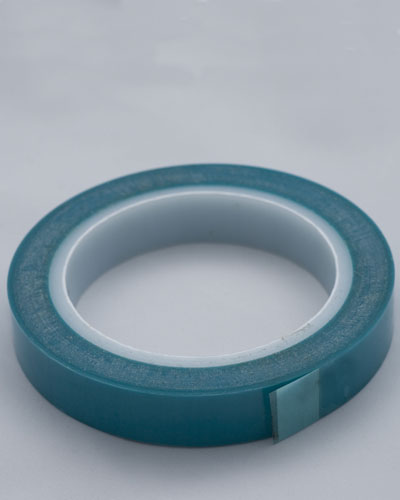 Holding Tape
Mono Filament
Nichiban Test Tape
Non adhesive PVC
RP Release Film
Security Void Tape
Super Butyl Tape
We invest in the latest technology and our machinery can rewind and precision cut to any width and length.
No matter your industry, having the right quantity of product in the perfect dimension and material is key.
Printed Tapes, Labels & Stickers
Customize your design and we are able to provide Printed OPP, Washi tape, PVC floor marking tapes, Printed Paper Gum Tapes, Stickers, Security Labels and more.
Appliances
Our self-adhesive films and industrial laminators are for the protection of sensitive surfaces. They can be easily applied and removed, and are suitable for die cutting.


Electronics & Semiconductors
We have a range of high end tapes to meet the stringent requirements of the electronic and semiconductor industry of tomorrow. Our tapes are UL listed and CSA certified.
Solar Panels
With the latest trend toward green energy, innovative solutions were designed specifically for the solar industry. Our products are consistent in reliable electrical insulation, excellent bonding, high performance pressure-sensitive, and conform to the demand of easy and fast assembly, clean mounting, long-term durability, and UV resistance for outdoor use.
MRO & Aerospace
Our range of aerospace tapes are manufactured with unparalleled accuracy and precision. This is evident from how our products are time tested to protect your equipment. They are SAE, MIL, BAC & CID-AA approved.
Automotive
Our range of low residue paint masking, bonding tapes, and surface protection tapes will fully meet the requirements of the automotive sector.
Pipe Protection
Our high quality anti-corrosion tapes have a proven track record to protect pipes from chemical, sea water and underground corrosion.
No matter your industry, we have a wide range of tapes available for your needs.